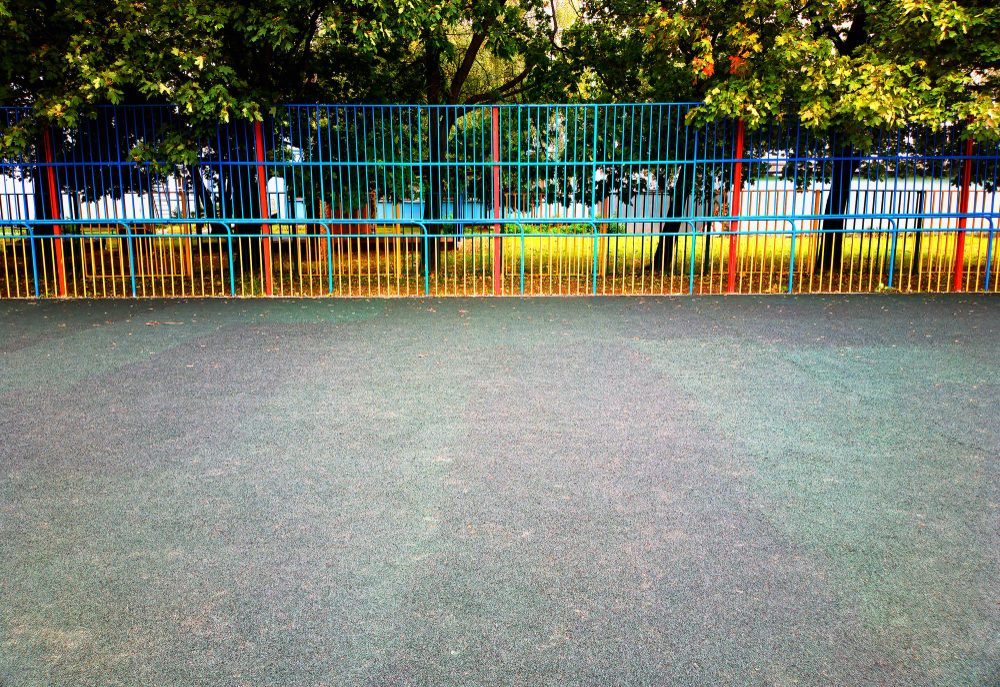 When creating a fun and secure environment for children to play, a safe playground takes on the utmost importance. An often-overlooked aspect of ensuring children's safety on playgrounds is the surfacing material used. Here, we look at the significance of playground surfacing, the types of materials used, and safety regulations and compliance standards.
Importance of Playground Surfacing
When children play, falls are inevitable. Hence, ensuring you use the right playground surfacing material is vital to prevent injuries and ensure their safety. Playground surfacing materials protect kids from injury by providing a cushioned surface that absorbs the impact of accidental falls that could otherwise lead to fractures or head injuries.
Types of Playground Surfacing Materials
Various types of playground surfacing materials are available on the market, and each has merits and demerits. Some common options include:
Rubber Mulch: Rubber mulch is an eco-friendly surfacing material from recycled rubber. It is highly durable, low-maintenance, and has excellent shock-absorbing properties. 
Engineered Wood Fiber: Engineered wood fibre is made from shredded wood, and its gained prominence due to its appearance of blending in with nature. This surfacing material is impact-absorbent but demands regular maintenance to ensure its effectiveness.
Poured-in-Place Rubber: Poured rubber is created by mixing rubber granules with a binding agent and pouring it onto the playground surface. This material offers excellent impact attenuation, numerous customisation options, and lasting durability.
Artificial Turf: Synthetic grass provides a soft, cushioned, visually appealing surface. Its major merit is that it requires minimal maintenance yet provides good shock absorption. However, in wet conditions, it can become slippery.
Safety Regulations and Compliance Standards for Playground Surfacing
Various safety regulations and compliance standards have been put in place by the British government to ensure the safety of playgrounds and the good health of kids having fun. These regulations outline the minimum requirements for playground surfacing materials, installation procedures, and maintenance practices. Playgrounds need to adhere to these standards to create a safe environment for children, 
The British and European Standard for playground equipment and surfacing is BS EN 1176, which specifies the general safety requirements and test methods for playground equipment and surfacing. The standard is published in seven parts, covering different equipment and facilities types, such as swings, slides, runways, carousels, rocking equipment, fully enclosed play equipment and spatial networks. The standard also outlines guidance for installing, inspecting, maintaining, and operating playground surfacing equipment.
The latest revision of BS EN 1176 was published in 2017, with the latest changes coming into effect on 1 November 2018. Some of the main updates on the standard are related to the provision of impact-attenuating surfacing, which is summarised below:
Each country may provide a national annexe that specifies the requirements for checking surfacing performance after installation. If no national annexe is provided, then Annex H of BS EN 1176-1, which specifies a method for testing the impact attenuation of installed surfacing using a portable instrumented sphere, is used. 
The manufacturer or supplier of the impact attenuating surfacing has to provide a range of product information both before and after delivery. This includes information on the type, composition, dimensions, installation method, maintenance instructions, and expected performance of the surfacing material.
After that, a sieve test is conducted on sand and gravel materials to ensure the surfaces have a uniform particle size distribution and meet the criteria for impact attenuation; a sieve test is conducted on sand and gravel materials.
Conclusion
Playground surfacing plays a vital role in ensuring the safety and compliance of playgrounds. By selecting the right surfacing material, adhering to safety regulations and compliance standards, and implementing proper installation and maintenance practices, you can create a fun and secure environment for kids of all ages to enjoy.