Nannas Secret Cleaning Clay is a product introduced by The Must Have Ideas online store in the UK. They claim that this cleaning product is suitable for cleaning all kinds of stains from hard surfaces. They also are rather expensive at £9.99-15 per tub. So is nannas' secret cleaning clay legit or a scam?
Well, a quick internet search reveals that there are hardly any reviews of this magical product online. The top 10 reviews that show up on Google all have the exact same content. Even though some of these blogs have decent traffic and domain authority, the review reads more like an advertisement and super-dodgy. Even on youtube, there weren't any reviews available that would inspire you to buy this product. 
We don't think the product itself is fake. You can order it here. However, all the reviews online appear phony, and we recommend you steer well clear off this product.
Is Nannas Secret Cleaning Clay Legit or Scam? – Our Verdict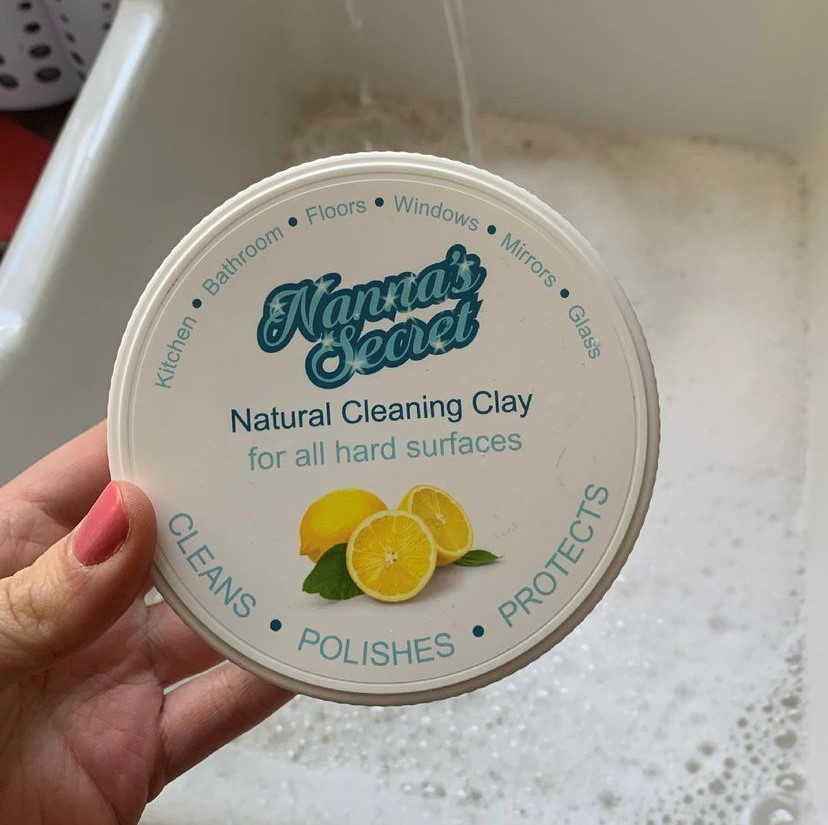 Nannas Secret Cleaning Clay is every bit a scam as Elizabeth Holmes' tall claims about healthcare technological development in Theranos. If you aren't familiar with that scandal, however, let us tell you, it means that you can't expect as good a cleaning experience from Nannas Secret as they claim.
In fact, you will find better products that are much cheaper and with rave reviews. Introducing the miracle cleaning sensation that's all over Tik Tok, Pink Stuff. Who are we kidding? Chances are, you already know about this product. It's way more famous than us. Even the New York Times took an interest. The point is, we recommend you try Pink Stuff instead and if you are already using it, stick with it.
We understand that Pink Stuff doesn't have the same refreshing lemony smell as Nannas Secret, but you can use a few drops of essential oil to fix that issue. However, if you want to try out other brands, we have tested and found the best alternatives for you.
Best Cleaning Products To Try Other Than The Pink Stuff
We found these cleaners to be the most effective and the best in their categories. They have Nannas Secret Cleaning Clay beaten by miles. These cleaners offer better value for money and require way less elbow grease.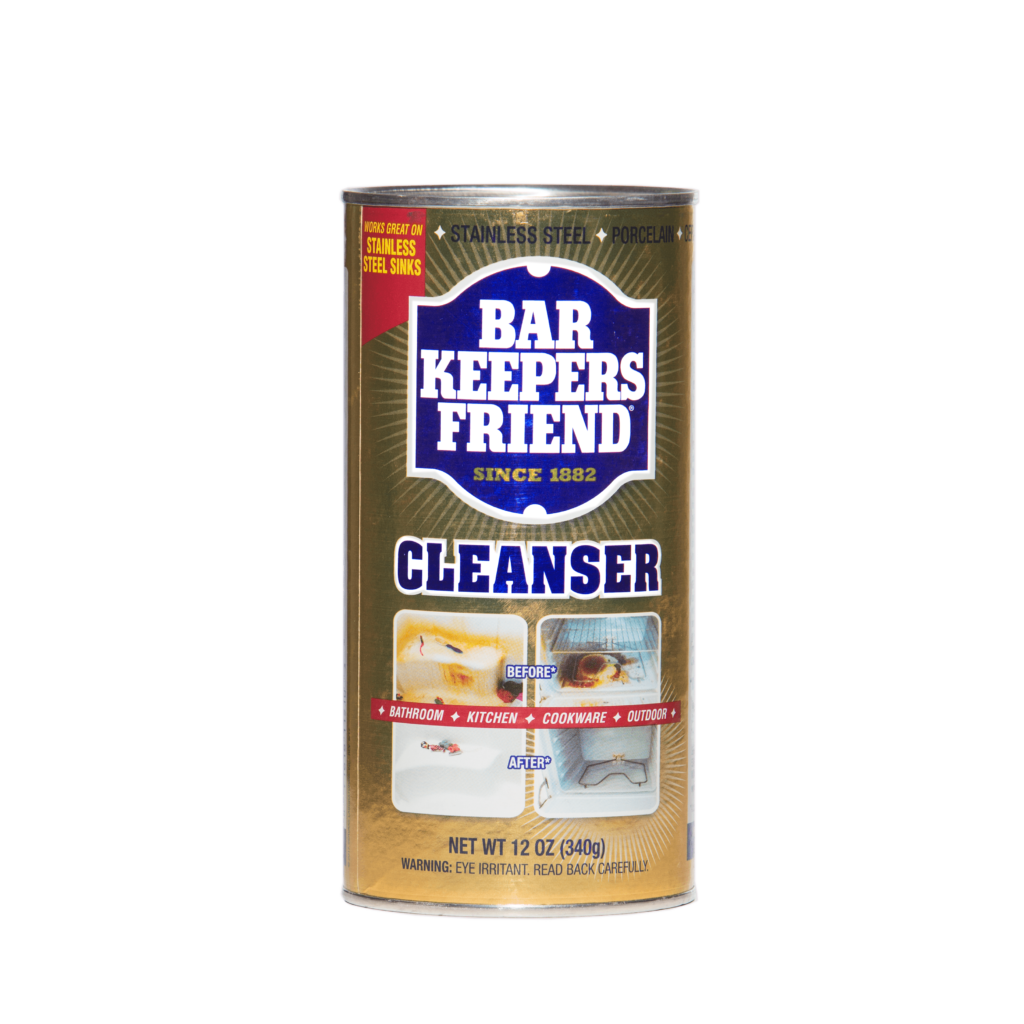 This is a powdered cleanser that's been in business since 1882, and for a good reason. If you want a general cleaning product for your kitchen, bathroom, and garage, this one is good for everyday cleaning.
You can clean your countertops, cookware, as well as dishes with slight scrubs. You can turn the powder into a paste which comes in handy while doing the dishes. It works well in removing scratches and knife marks from glass dishes, porcelain, serving ware, etc. 
Scrub Daddy

You will need to pair a sponge with most of these cleaning products. Scrub daddy is the one to go with. Aaron Krause, the founder of Scrub Daddy, even appeared on Shark Tank and gave one of the best pitches on the show ever. 
This scrub's texture changes based on your needs. Scrub Daddy is efficient in heavy-duty scrubbing applications as well as regular cleaning of dishes and serving ware. All this without scratching your pans at all. 
You can clean both sides of spoons and forks of different sizes at the same time by just passing it through the smiley face of your Scrub Daddy. Plus, these sponges last for weeks. If you're a clean freak, you need to get your hand on one of these right away. They even come in different colors for color coding your cleaning. 
Video Title: Scrub Daddy's Shark Tank Pitch
Original Krud Kutter Cleaner & Degreaser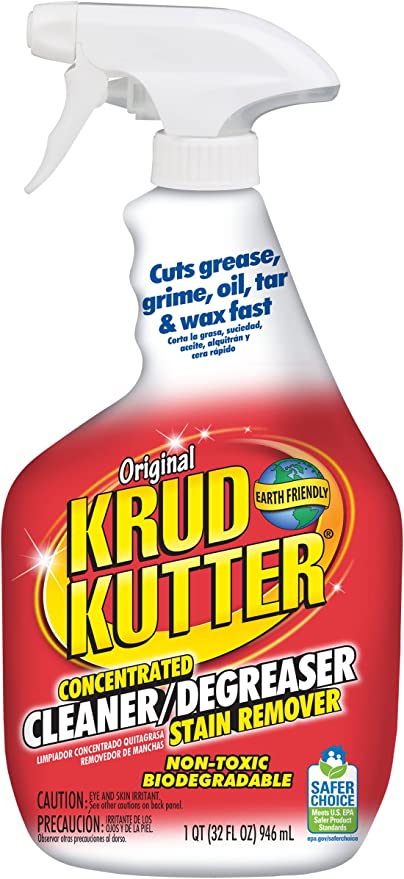 To clean grease & grime easily, you need something extra. Krud Kutter is an industrial strength formula that's concentrated and effective for spot cleaning. You can cut through grease, grime, wax, and oil in no time with this degreaser. Works on fabric, hard surfaces, kitchen appliances, and more. However, be careful to do a patch test first on fabrics. 
We found it efficient in removing pet stains from light carpets with ease. Its smell-free, biodegradable, water-based formula is more environmentally friendly than most other degreasers of heavy concentration. One of the best cleaners out there!
Final Words
Nannas Secret Cleaning Clay isn't a reliable product. It makes false promises and doesn't deliver the value you would expect from a pricey purchase like this one. You would be better off trying other cleaning products for your hard surfaces.
Before making any purchases online, it is wise to check whether there are genuine positive reviews online. In the case of this product, there are reviews available, but they seem suspicious, which makes us doubt the credibility of the business that's selling this product. 
Read also:
Is earnyourbusinessdegreeonline.com – Legit Or Scam