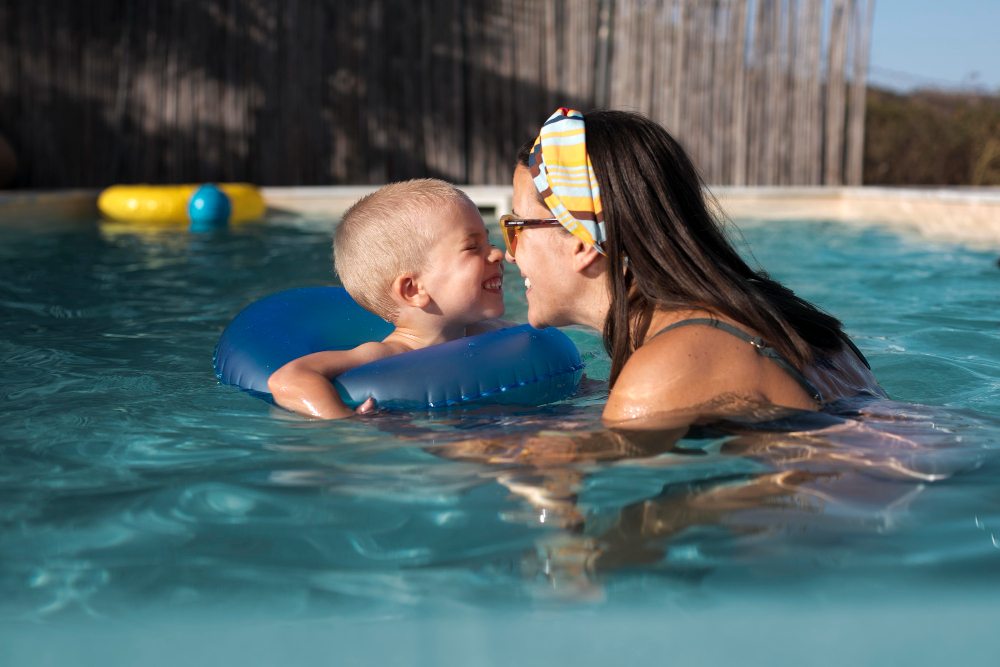 Teaching the kids to swim is one job every parent looks forward to. However, one obstacle to the course is knowing when to start. Read on to find out the best time to enrol your kids into a swimming school as well as the best ways to prepare them.
When should the Kids Start their Swimming Lessons?
It's vital to get your kids into the pool as early as possible. Kids should be accustomed to the basics from the early ages of 1-4, depending on how quickly they pick up new hobbies. For infants who fall between 6 months and 3 years, parent supervision is advised.
This will ensure your kids learn the basics and safety tips and get used to the aquatic environment before making splashes in the pool. You can also wait till the kids are old enough to assimilate new techniques immediately if you want faster learning; this occurs between ages 4 and 6.
When you encourage your kids to take swimming lessons at an early age, you're also helping them conquer any fear they have of water.
They have a new hobby
Less screen time
Better social life
Prepares them for future dangers
Parents and kids have more bonding time
How to Prepare the Kids for Swimming Lessons
Before enrolling your kids into a swimming school, there are some steps to take to prepare them for what lies ahead.
1. Start at Home
Starting your kids' lessons at home helps them get more comfortable with the activity. Before letting them dive into the outside waters, ensure your kids are one with the pool. That way, they won't feel out of place or tense up.
2. Get Them to Watch Swimming Lessons
Encourage your kids to watch their mates engage in swimming lessons. It's one of the best ways to up their interest in the activity. When they see their peers engaging and having fun, it triggers their curiosity, and before you know it, they're asking to join.
3. Show Them How Fun It Is
Even though your kids will be having lessons, swimming shouldn't look like work to them. If you want them to really get into it, you have to show them how exciting and beneficial it is. Your kids need to see swimming as recreational rather than tedious.
4. Create a Routine
Once your kids start showing interest in swimming, there's no need to rush them to the nearest swimming school. Rather, you can create a routine that fits perfectly into their weekly activities. This could be done on weekends so the kids have something to look forward to after a long week in school.
5. Let Them Fall in Love with the Water Themselves
One thing you must never do is force swimming lessons on your kids. It only drives them further away, and you'd be ruining the little desire they had in the first place. Instead, you should allow them to develop a mutual bond for swimming at their pace.
Bottom Line
Getting your kids to start swimming early comes with a lot of perks. From mastering the hobby early to boosting their development, it's always a great idea to catch them young.